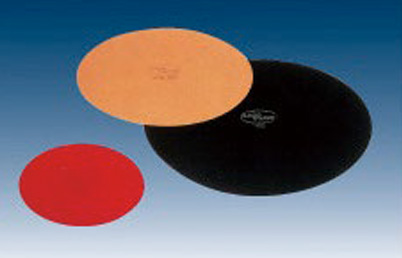 [Polishing Cloth]
Polishing Cloth
Polishing Cloth is used together with derivative products of Diamond Powder and applied to mirror-like finishing of various products.
※ You can check the contents by scrolling left / right.
Polishing cloth is used in conjunction with the diamond powder derivatives, and it is suitable for mirror finish machining of various products. In polishing work, abrasive particle support is as important as the abrasive particles.

Choice and composition of this support are decided depending on the material and use of the workpiece to be machined. For ultra-precision polishing, it is advantageous to use the polishing cloth provided by our headquarters together with the synthetic surface plate.
Diamond Powder Type
The lam plan polishing cloth provided by our headquarters has classified the textile tissue into 3 types depending on the processing condition.
Compressed(①)
flocked(②)
woven(③)
Plate Type & Purpose
Kind
CODE No.
9450
410
415
437
431
432
434
435
Mechano Cloth
Peron
PSU
530
540
Rayon(Artificial Fiber)
●
●
●

For Pre-polishing

For Finishing

Synthetic fiber, STD, with special air bubbles, is used for rough grinding and the PSU is suitable for long time use.
Cotton
●
●
●
Compressed Wool
●
●
For chemical LAP
Synthetic Fiber
Supporter
●
●
Diamond
Particle
Diameter
Range of
use of the
HYPREZ
Diamond
Slurry
1/10μ
●
1/4
●
●
●
1/2
●
●
1
●
●
●
●
●
●
3
●
●
●
●
●
6
●
●
●
●
●
9
●
15
●

Abrasive
Material
Finishing for
Alumina Sulfur
●
Precision-finishing
of Alumina
●
●
●
●
Cerium oxide
●
●
Combined Paste / Lubricant
Water-based
Aqueous Oil
Water-based
Water-based
Aqueous Oil
Water-based
Size
105/200/230/380/610/910 (Others are special orders)