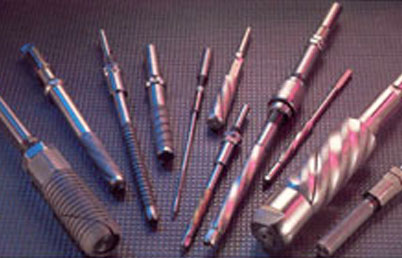 [Superabrasive Bore Finishing Tool]
Superabrasive Bore Finishing Tool
Use in Standard Drilling, Milling, Honing
※ You can check the contents by scrolling left / right.
- Superabrasive Bore Finishing Tool is designed for Standard Drilling, Milling, Honing equipment and used to equipment with a shaft.  
- It is used when strong and fine finishing is demanded and it is possible to apply to a various filed.
- It mix the movable fluid to reduce wasting lubricant to lengthen a water cooling unit.
- If use follow equipment, mass production is possible
- It can be gained by surface roughness of 0.4micro inch