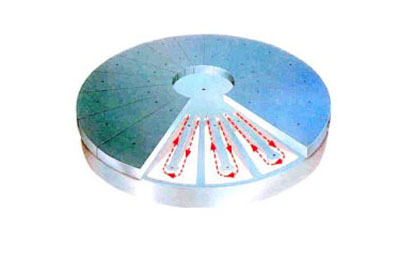 [Water Cooling Unit]
Water Cooling Unit
Water Cooling Unit drops the temperature of a whole plate by sweeping a water cooling of a uniform temperature into a lower plate, then the water cooling becomes hot. Then it returns cooled in the chiller.
※ You can check the contents by scrolling left / right.
A cycle process like this keep a whole plate temperature uniformly so it controls change of the plate level by a temperature and gain a high precision processing level.
Also, it prevents a deformation of the workpiece by eliminating heat.