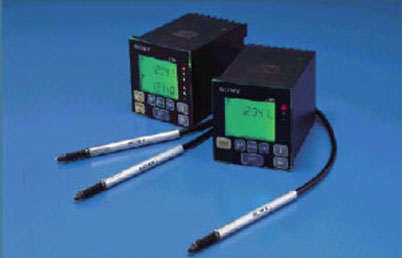 [Size Controller]
Size Controller
Generally, double side polishing machines finish when the timer set up, which often wanted polishing quantity may not be gained.
But, this machine enable to finish the work after polishing only when the polishing quantity set up is done.
This is allowed because the size controller measures the size while it is polishing.
It consist of Display unit and Digital gauge and output connector, you can simply set up the wanted size by using the Display unit.
※ You can check the contents by scrolling left / right.
| Display unit (LT-20 series) | Digital gauge (DG/DL series) |
| --- | --- |
| | |