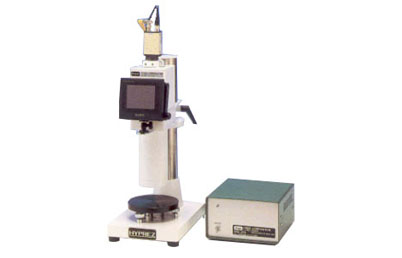 [Laser Interferometer]
Laser Interferometer
This machine, which is the HLI-50 type, is a flatness measuring instrument, applying the principle of Fizeau optical interception.
It is easy to check as the spectrum of the sample surface appears on the monitor as it is by placing the sample to be measured on the table, adjusting the angle, and then illuminating the light source.
In addition, due to non-contact type, the surfaces of both sample and optical lens are not affected.
※ You can check the contents by scrolling left / right.
| | |
| --- | --- |
| A source of illumination | Semi-conductor laser |
| Wave length | λ/2=0.343μm |
| Area | 50mm |
| Monitor | 4" LCD |
| Power | 100-220V 50W |
| Dimension | 200X280X600mmH |
| Weight | 20 |