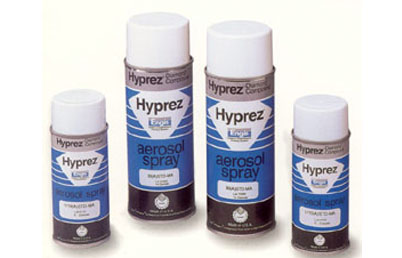 [Diamond Aero-sol Spray]
Diamond Aero-sol Spray
※ You can check the contents by scrolling left / right.
It is ideal for partial planar lapping and polishing work that requires even dispersion and is most effective when working with a polishing cloth.
Due to the water-soluble feature, Hyprez Diamond Aerosol Spray is recommended to use the W type when adding a lubricant.
Packing units include 5ounces and 14ounces. Diamond size is as follows.
Plate Type & Purpose
| | | | | |
| --- | --- | --- | --- | --- |
| Code No. | Micron Size | Mesh Size | Color | Concentration |
| 1/10-A-MA | 0-1/5 | 240,000 | - | Standard |
| 1/4-A-MA | 0-1/2 | 100,000 | - | Standard |
| 1/2-A- MA | 0-1 | 60,000 | - | Standard |
| 1-A- MA | 0-2 | 14,000 | - | Standard |
| 2-A- MA | 1-3 | 11,000 | - | Standard |
| 3-A- MA | 2-4 | 8,000 | Yellow | Standard |
| 6-A- MA | 4-8 | 3,000 | Orange | Standard |
| 9-A- MA | 6-12 | 1,800 | Green | Standard |
| 15-A- MA | 10-20 | 1,200 | Blue | Standard |
| 30-A- MA | 22-26 | 600 | Red | Standard |
| 45-A- MA | 36-54 | 325 | Brown | Standard |