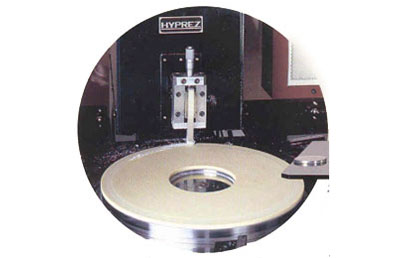 [Facing Attachment]
Facing Attachment
A conditioning way of existing plate flat used Diamond plated rings or Ceramic rings.
This machine supplement that to get conditioning automatically without ring.
※ You can check the contents by scrolling left / right.
This is attached to a single side machine, which makes anyone to gain flatness inner one band or surface roughness inner Å easily. And it is possible to condition more quickly and precisely than the way using Conditioning Ring.